Barbara Zorn Realtor
Real Estate Agent by Day! Superstar Mom. Friend & Confidante to my daughter, clients and friends by Night!
Entrepreneurial, hard-working, innovative and dedicated to my customers. As a native Brevard County resident I know the Space Coast of Florida. As the daughter of a top producing agent, I grew up going to open houses and looking at floor plans.
Throughout college I sold real estate. With a Master's In Business in Administration I set out to conquer the world and became an industrial sales agent. I learned high end negotiating skills and how to keep the customer at the center of any sales transaction. I was honored as one of the first females in the field to win "Top Sales Person of the Month." It was fun but it didn't take me long to realize my true calling was selling real estate. I have never looked back.
My passion is relocations and out of state owners. It's hard to sell a property that is vacant if you do not have a strong agent who is willing to go the extra mile. I have systems and processes in place to take care of these Sellers.
For my clients who are relocating to Florida, or looking for homes for sale in Cocoa Beach. I remember what it was like to move to a new area and totally re-establish my life. If you have never lived on the water or bought a condo what questions should you be asking? This is where my expertise comes in to play.
Over the years I have enjoyed relationships with many International Buyers and Sellers where exchange rates and mortgage availability are some of the key factors in buying or selling. Tracking which countries are purchasing a home in Brevard County and marketing to them is a fun part of my job.
Better Homes and Gardens Real Estate Star is the perfect fit for me. They are always researching the trends and discussing the future of the local real estate market. The technology, property search and real estate tools at my fingertips enable me to pinpoint the best marketing tools for my customers.
Throughout my career I continue to grow and challenge myself. I go to numerous conventions and training events every year. Topics include New Construction and Decorating Trends, Luxury Clientele, Green Living and the 55+ Active Lifestyle.
If I can assist you in your real estate needs or you just have a quick question, please feel free to
reach out to me
OR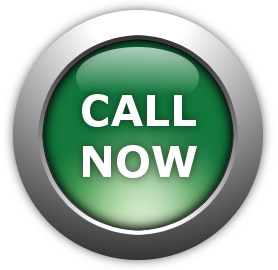 Barbara Zorn Realtor
Better Homes and Gardens Real Estate Star
www.ViewBrevardHomes.com
Testimonials
"We decided to list and it was an awesome
experience
, very quick and stress free."
Bill & Tammy
I'm delighted to share my experiences with Barbara Zorn, and Better Homes & Gardens of Cocoa Beach. My husband and I had a corporate move from Orlando to Melbourne, FL last year and we needed to find a 3 bedroom home with a pool that would fit our needs. We had a very short window to work with
and Barb had a delightful member of her team, Beth Marrone, partner with us immediately to take us around the area and acquaint us with the different kinds of neighborhoods and amenities. Beth knew that it was important for me to have a short commute and she was excellent at flexing the day to align with our desires and needs. Both Barb and Beth really listen and care deeply about customer delight! We found a great home and are so thankful for their tremendous dedication to our happiness!
M. Tolandshaw
Barbara and her team are amazing. She helped us buy our home when we relocated back to the space coast. She took the time to show us every home we wanted to see, and even offered others she thought we would like. She took the time to really understand what we were looking for and in the price
range we could afford and eventually found us the perfect home. She took great care of us, even when we just wanted to look before we sold our previous home. There is a reason she is so highly rated and well known in the space coast real estate market. If you are looking for a realtor in this area, talk to Barb. She is definitely the best!
Anonymous
Barbara has been helping my family for years. She and my father worked together years ago and he suggested I get in contact with her when I was ready to move. She was so excited to hear from me, and she did everything she could to help my family find a new home, even during the time of year where
it's nearly impossible to find a place! She was always prompt in responding to my emails, text messages, and phone calls, and was always updating me with the newest listings that best suited my needs. I highly recommend her, she's one in a million!
L. McGinnis
I purchased my first home with Barbara Zorn! She helped me see my home within hours of it being on the market and I was under contract the same day! Timing was everything with this deal and it couldn't have gone any smoother. I will definitely recommend Barbara Zorn to anyone looking to buy or
sell their home. She's attentive, prompt, and dedicated to her clients.
S. Anderson
I have worked with Barbara and her family for years. We purchased a condo in Cocoa Beach in the 1980's. We sold it at the beginning of 2000. Now that I am retiring I could not imagine anyone else I would want to work with. . Barbara has explained the waterways throughout Cocoa Beach. When we owned
our condo we lived on the ocean. Now that we want to live on the riverfront and want boat access it is surprising how much we have to learn. My experience with Barbara has been nothing shy of educational. She knows her stuf.
H. Jones
I have known Barb for many years and recently asked her opinion about listing one of our investment duplexes. Barb was very knowledgeable about what was expected as accurate pricing for the area as well as the pros and cons of our renovation and rental. We decided to list and it was an awesome experience, very quick and stress free. Barb took care of everything, the property was sold quickly after multiple offers and Barb made sure every detail went off without a hitch all the way to closing. Would highly recommend her!
Debra Concepcion
Barbara and her team were great in the home buying process! Would recommend her to anyone looking to buy or sell!
Anonymous