5 Things To Do Before Your Showing
Posted by Barbara Zorn on Tuesday, October 9, 2018 at 4:55 PM
By Barbara Zorn / October 9, 2018
Comment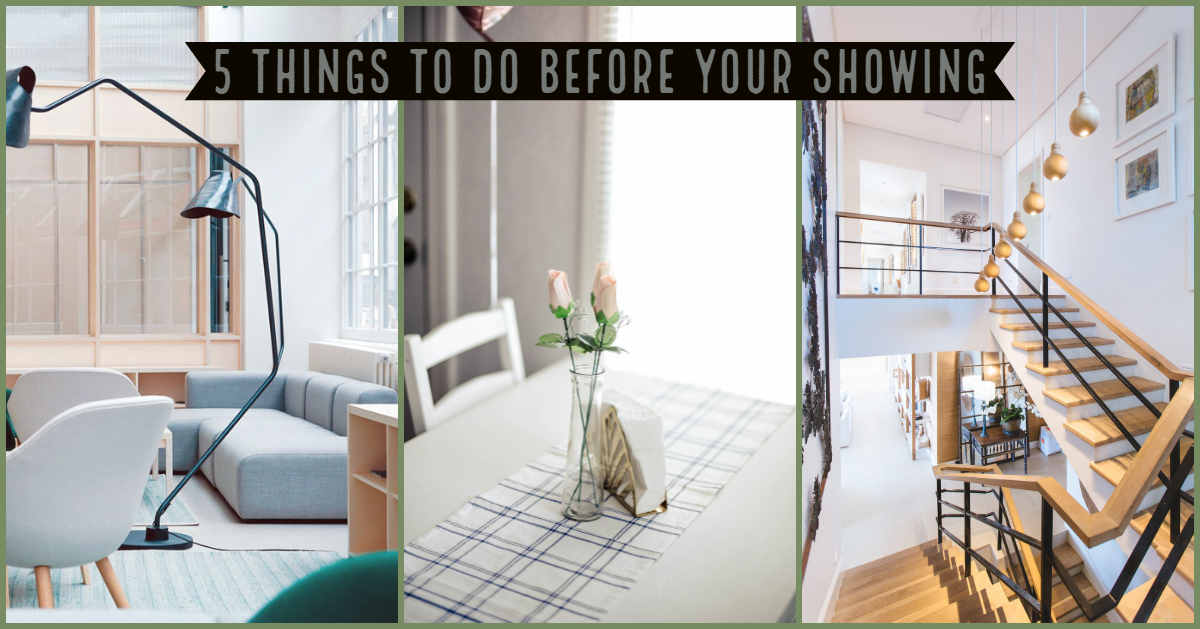 5 Things You Should Do Before Showing Your Beach House
When you are working on selling a property, showings are an essential part of attracting buyers. They give buyers a chance to interact with the house and see it from other angles besides the ones shown in listing photos.
The right type of staging for a property can make a huge difference in buyer interest and the price you eventually get for the house. When preparing a beach house for a sale contact your local Realtor for the best information in your area.
Preparing a beach home for sale is a little different than readying the typical property. These five tips will help you to get your home in ideal condition for any showing.
Clean and Remove Clutter
The very first thing you need to do is clean out the house and remove all clutter. This is the most important step because a grimy house with lingering bits of sand in the corners will typically make buyers worry that the property was not properly maintained.
Remember that buyers will often look in lots of neglected nooks and crannies, so you need to be cleaning every single shelf, cabinet, closet, and shed on the property. Then it is time to remove clutter. This will open up the house and make it appear larger.
Try to get rid of personal clutter like photos, trophies, knick-knacks and heirlooms. You want the buyer to be able to picture themselves living in the house instead of your family. If you do not have anywhere else to put it, it may be worth renting a storage space near Cocoa Beach for the duration of your showing.
Create a Neutral and Summery Color Palette
The overall goal of preparing a house for a showing is to create a home that looks like any buyer could move into it the next day. Repainting the walls is a quick and easy way to attract buyers.
You might love bright, unusual colors, but a buyer who hates a specific shade might subconsciously develop a negative attitude towards the home. It is typically best to stick to a pale, neutral palette because it makes spaces look bigger and will easily match any buyer's belongings.
Soft greys, beiges, creams, and tans are always a safe choice. Since most buyers expect a festive look in a Cocoa Beach house, you also have the option of including muted greens, blues, and yellows that make a room look bright and summery. This concept also extends to your furniture.
Try to select clean and stylish pieces in coordinating shades. If your furniture will not work, you can rent options from companies that help stage a house.
Give Each Room a Purpose
The main goal of getting your home ready for a showing is to encourage the buyers to imagine themselves living in the house. One helpful tip for accomplishing this goal is to create functional furniture groupings that immediately highlight the features and potential uses of any room.
You can do things like place a small table and some chairs in that awkward space by your kitchen to create a cozy breakfast nook. This even extends to little areas like storage closets. For example, a tidy stack of towels and a float in the closet by your backyard will make buyers think of a summery day at the beach.
Spruce Up Outdoor Areas
People who are shopping for a house on the beach are typically interested in the outdoors, so it is important to highlight the appeal of your outdoor spaces. Be sure to maintain the landscape and add a few seasonal flowers to provide pops of color.
If you have a deck or patio, consider refinishing it. Use patio furniture, outdoor grills, and other props to highlight the uses of the outdoor area.
You want the buyer to be able to picture themselves laying by the water with a good book, hosting a family cookout, or watching the sun set over Cocoa Beach during a dinner party.
Add Beachy Decorating Accents
A general rule of thumb when staging a house to sell is to use neutral, inoffensive decor that will make the home look stylish and appealing to almost anyone. Ocean-themed or nautical decor is a great option for a beach house because it is tasteful without being over the top.
Another benefit of this decorating style is that it helps to remind potential buyers that they will be living a whole new lifestyle once they move into the beach house.
To get a beachy look, select lamps, paintings, and centerpieces in shades of aqua, blue, cream, yellow, or coral. Fun options include things like bowls filled with sea glass, paintings of ships, or a lamp in the shape of a fish float.