'Space Coast' Beach House
Posted by Barbara Zorn on Wednesday, November 7, 2018 at 5:10 PM
By Barbara Zorn / November 7, 2018
Comment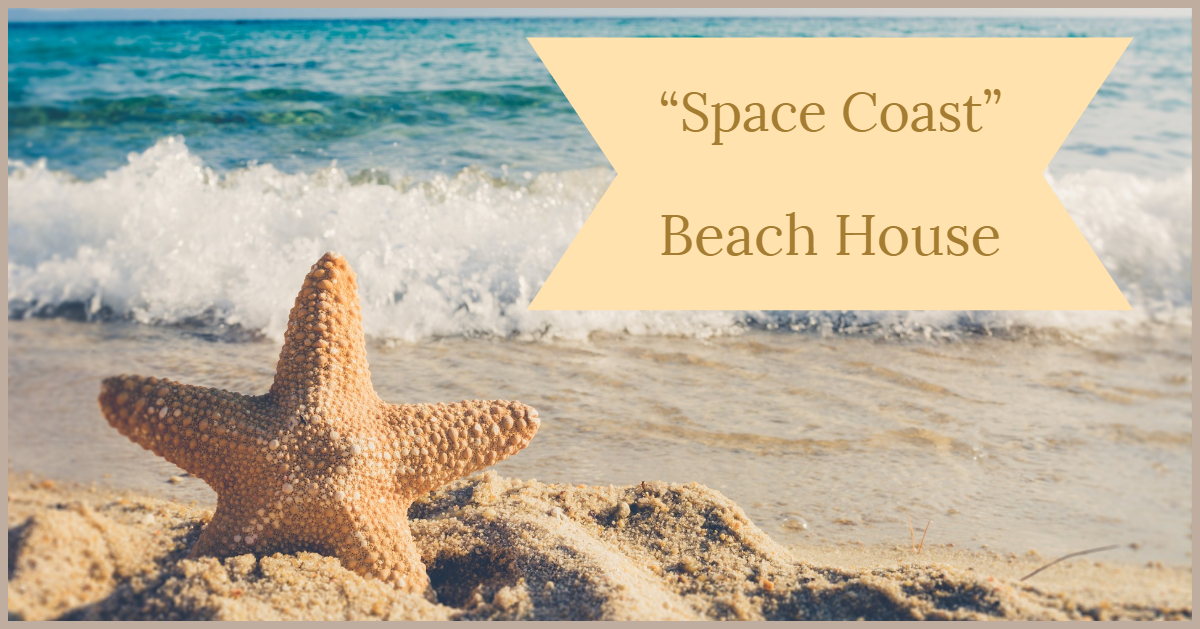 Which "Space Coast" Beach Is Right for You?
The idea of moving to a beach town is always fun and exciting, but it can be a little tricky to decide where you want to settle down. Florida has many beachside cities, and each one of these locations has their own distinctive culture and atmosphere.
When trying to decide between all of the lovely little towns along the Space Coast of Florida, it is important to think about your own preferences and needs. Keep reading to find out all about the unique advantages of these East Florida cities.
Cocoa Beach
Cocoa Beach is known as the Surf Capital of the US. This stretch of coast is a bustling resort town that attracts many people because of its strong, steady waves for surfing. Since it is a popular tourist destination, you can always find tasty restaurants, live entertainment, convenient shops and a strong demand for Cocoa Beach real estate.
Due to the unusual layout of the town, there is a lot of real estate situated along the Cocoa Beach waterfront both direct ocean and riverfront. The eastern side of the island has many inlets and waterways that provide direct access to the river.
This makes it a popular retirement destination, and it is also a favorite among people who love boating and kayaking. For those with younger families, there are a few highly ranked schools within Cocoa Beach city limits.
Cocoa Isles
This tiny beachside area is situated just to the north of Cocoa Beach, and it is perfect for those who want the benefits of Cocoa Beach without all the tourists and bustle.
There are a few big resorts, but most of the area is homes situated along the Banana River. This fascinating area is filled with wildlife preserves and tiny islands you can explore.
The surfing in Cocoa Isles is almost as good as Cocoa Beach, and the beaches tend to be less crowded. Both are great options if you are thinking of buying a beach house. If you ever need more entertainment and community event options, Cocoa Beach is just a short drive away.
Melbourne Beach
This Brevard County town is a little to the south of Satellite Beach. Melbourne is a slightly smaller area than other towns in the area, so it has a lot of small town charm.
Almost everything is within walking distance of everything else. Less popular as a vacation destination, Melbourne has fewer touristy shops. Instead, it is primarily known for its fine dining opportunities.
Much of the real estate in Melbourne consists of single family homes arranged in tidy neighborhoods. There are plenty of outdoor activities in this family friendly community.
Satellite Beach
Situated below Patrick Air Force Base, Satellite Beach is a popular Florida Beach town. It was initially founded as housing during the Space Race, so some of the real estate features charming 1950s and 1960s detailing.
This town is a little larger than many other beach cities in Brevard county, so it is ideal for those who want access to more land and a larger community. Satellite Beach has a very active community, with constant city festivals, parades, and other events to attend.
When asked what they love about living in Satellite Beach, many residents mention the friendly neighbors, quiet atmosphere, and safe environment.
Cape Canaveral
The homes in Cape Canaveral are situated on a slightly wider portion of the barrier island between the Banana River and Atlantic Ocean, so it is ideal for those who want to live beachside but don't necessarily want a waterfront home.
The extra space in this town means that real estate is more affordable than the beach towns to the south.The city is routinely ranked as one of the best places to live in Brevard County. It has a rich history dating back to Spanish explorers, and it has many parks, a library, and other community centers. During the 1960's space boom many houses were built in this area.
The city has a wide range of activities along the coast, but when you go away from the main strip, you will find that it has a very tranquil atmosphere.
Indian Harbour Beach
Indian Harbour Beach is an ideal town for nature lovers. It contains wetland habitats that shelter many endangered species of birds, turtles, and other wildlife.
The real estate in Indian Harbour Beach primarily consists of master planned communities arranged among parks, and it is very family friendly. The tight-knit community regularly plans events, and there are many volunteer opportunities.
Those who like spending time outdoors will appreciate the massive Indian Harbour Beach Recreation Center and the town's sports complex. These community centers sponsor many sports leagues and activities for people of all ages.