"Space Coast" Real Estate
Posted by Barbara Zorn on Friday, December 28, 2018 at 10:03 PM
By Barbara Zorn / December 28, 2018
Comment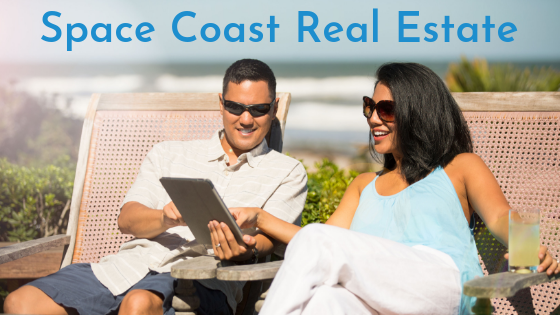 Getting the Right "Space Coast" Real Estate
The cities along the Space Coast have a few signature real estate styles that you will repeatedly encounter while you are house hunting. Even if you have one specific type of home in mind, you may discover that other styles also appeal to you once you actually visit them.
With all the great options to pick from, it can be tough to choose the perfect property for your needs. Learning a little about the styles of real estate frequently found along the eastern coast of Florida will make it easier for you to decide on your dream home.
Condos
Condos are one of the favorite real estate styles in Cocoa Beach because they combine convenience and comfort. If you buy a condo, you typically own just your unit interior while the condo board or association owns the exterior, property, and communal areas.
The association takes care of all the maintenance details while you just relax and enjoy living in your own unit. Since condos contain so many units in a single parcel of land, they let you have access to desirable areas right by the beach or downtown area.
A condo is a great choice if you want to have pools, gyms, and other amenities and do not want to bother with lawn or building maintenance yourself.
Townhomes
Beach townhouses are similar to condos, but they normally have fewer residents and owners also own the exterior and land that their unit sits on. A common style along the Space Coast are row houses, where the townhome shares side walls with neighbors but does not have other units above and below.
Townhouses are nice for those who want more space than a condo provides. They also tend to have fewer regulations and HOA interference, and people typically have a greater amount of privacy.
Cottages
When you want single-family dwelling but do not need a lot of space, consider a charming beach cottage. These houses might have a small footprint, but they can still be a very luxurious experience. The region has many smaller cottages that still have an upscale appearance and construction.
Smaller cottages are the perfect size to become a couple's vacation retreat while bigger cottages can host an entire family without feeling crowded. This real estate style tends to be one or two story buildings with plenty of decorative details and a porch for you to relax on. They are often situated right along the beach or other waterways.
Single Family Homes
Along with condos, the classic single family home is another one of the most common types of real estate in Cocoa Beach. Three to four bedroom homes are typical, though you can find slightly larger options. Many single-family homes in the region tend to favor low, sprawling designs like bungalows and ranch-style homes.
This results in a versatile floor plan that can accommodate many family sizes and styles of living. A lot of the mainland areas of Brevard County tend to favor master-planned neighborhoods and communities. This results in tidily arranged roads with homes in similar architectural styles. Some neighborhoods may have community centers or sports courts for you to enjoy.
Mansions
If you want luxury and relaxation, look no further than Cocoa Beach. This region has plenty of lovely oceanside estates filled with the latest modern conveniences. Some of the larger properties contain garages, pool houses, and other secondary buildings, and the main dwellings tend to be quite spacious.
These larger homes tend to be highly customized, so you can encounter a lot of truly unique properties. Whether you want to retire in style or need a summer getaway that is better than any five-star hotel, Florida's east coast has something for you.