Cocoa Beach Real Estate
Welcome, here you will find current listings and information for Cocoa Beach Real Estate from single family homes to condos and townhouses you will find it all right here. If you would like to read about the area click here.
Cocoa Beach Real Estate
June 5, 2023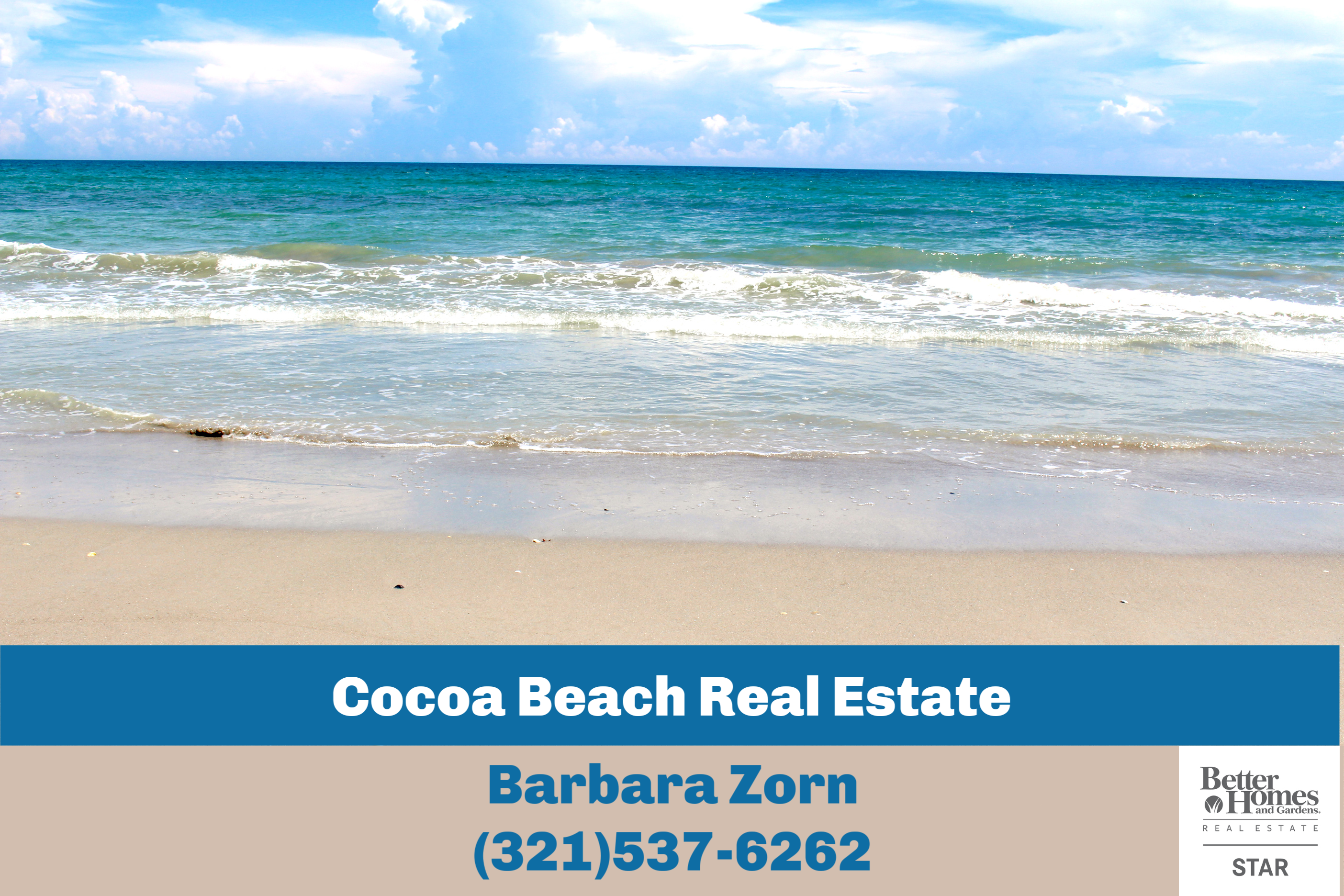 Cocoa Beach, Florida – A Small Beach City Full of Beauty and Opportunity
Cocoa Beach, Florida is an expansive and gorgeous city nestled just east of the City of Orlando. Known for its luxurious and pristine beaches, amazing wave swells, dedication to space exploration, and immensely rich history, it is an amazing location for families seeking to reside in a location known for high-quality educational facilities, easy access to the best attractions and amenities offered in the Sunshine State, and a profound amount of employment opportunities. Hailed as a quintessential, classic beach town, living in Cocoa Beach offers numerous opportunities to combine recreational activities and leisure. If you are in search of a small beach city full of beauty and opportunity, Cocoa Beach, FL is for you!
The sunny and highly sensational shoreline is bustling with a variety of activities and adventures perfect for people of all ages. Examples of popular pastimes include parasailing over the gorgeous Atlantic Ocean, enjoying the games of chance onboard a luxurious casino cruise, observing the natural world and wonder of animals from around the world at the Brevard Zoo, and embarking on an out-of-this-world adventure at the Kennedy Space Center Visitor Complex. The Cocoa Beach community also includes the allure of a world-class, highly-rated cruise port, the captivating Port Canaveral, as well as the Melbourne International Airport. For International Travel Orlando airport is less than an hour drive from anywhere in the city. The combination of beautiful beaches, amazing attractions, and astonishing amenities make Cocoa Beach real estate a prime focus for people from around the world. From Surfing Santas to Doggy Surfing Contests this Area is known as the Surfing Capital of the East Coast.
You will discover a vast array of choices in Cocoa Beach real estate. This city boasts a variety of homes, ensuring that interested parties are able to discover the residence that they have always dreamed of having. You will discover riverfront complexes, beach homes, townhomes, and villas! In order to learn more about one of our premiere properties, simply click to request additional information. We will gladly provide you with all relevant information pertaining to the property, outline the specifications of the home, and any additional information that you require. Our goal is to help you discover the perfect residence for you!
About Cocoa Beach, Florida
Cocoa Beach, Florida is located within Brevard County and is a highly-revered part of the Palm Bay-Melbourne-Titusville Metropolitan region. This gorgeous city which is surrounded by water consists of a total of 15.14 square miles. A total of 10.48 square miles is water, and the remaining 4.66 square miles is land. Situated to the north of the city is Cape Canaveral. On the south of the city lies Patrick Air Force Base. The Banana River runs along the west and the beautiful Atlantic Ocean sits to the east. Additionally, the city is in close proximity to Merritt Island and just an hour drive from the family-friendly and attraction-heavy City of Orlando, Florida. In fact, the city boasts of being the absolute closest beach to the City of Orlando. The following outlines numerous facts about the internal regions of the city limits that anyone interested in living in Cocoa Beach, FL should know. In total, the city includes a total of 6 miles of pristine beaches that are easy to access. Here, you may take a cruise, engage in fishing activities, enjoy a journey in a kayak, or simply search the shore for shells, shark teeth, and other types of amazing fossils. The beaches have 4 distinguished parks that are nestled on property that overlooks the ocean. These include Alan Shepard Park, Sidney Fischer Park, Lori Wilson Park, and the Robert P. Murkshe Memorial Park. These parks include a variety of amenities, including restrooms, showering facilities, and picnic regions.
There is a public swimming pool that is open for individuals of all ages. It is located at the Cocoa Beach Aquatic Center and is 50 meters in length. In the winter, it is heated and in the summer, it is cooled. This amazing pool includes a jumbo water slide, diving boards, and an area appropriate for children. In addition, the Aquatic Center includes a water spray park, a bathhouse, and a playground.

Cocoa Beach, FL includes several parks that include playgrounds and other amenities for families. These include Cocoa Isles Park, Cove Park, Cameron Barkley Park, and Ramp Road Park.

Additionally, the City of Cocoa Beach, Florida includes a highly innovative skate park, a public tennis court that includes lights for night playing, a 27-hole golf course, and a multitude of tours available for those seeking to explore the water, the wildlife, and more!
Cocoa Beach Real Estate
With its gorgeous year-round weather, blue skies, and bright, beautiful sunshine, Cocoa Beach, Florida is a wonderful area for starting a family, raising a family, getting a new start in life, spending the best years of your life and/or retiring. The property profiles and the immense living opportunities available in Cocoa Beach, Florida make it a perfect vacation destination AND a perfect destination for setting roots. In evaluating the Cocoa Beach real estate market, you will quickly discover that the city is made up of a vast array of people from multiple backgrounds and of all age groups. When evaluating the Cocoa Beach real estate market, you will discover a variety of homes including newly-constructed condos, state-of-the-art developments, homes with a high level of amenities, townhouses, villas, as well as neighborhood communities that are designed for certain populations, such as senior citizens.
Living in Cocoa Beach
The Cocoa Beach community is not only beautiful and bustling with a number of activities and attractions, but, it is known for its friendly atmosphere and southern charm. While living in Cocoa Beach, neighbors come to know each other – not just because they have to, but, because they want to. The community is both warm and inviting – in terms of relationships. While offering an immense amount of attractions, Cocoa Beach is actually relatively small. This makes it exceptionally easy to get to know others. Most people were not born in this area, at one time they were the newcomer. Visitors to the area find that they are well-received and that the residents are highly accommodating.
When living in Cocoa Beach, you will quickly discover that it carries the typical beachfront atmosphere. The people are friendly, the dining opportunities are casual to fine dining, the entertainment is lively, and the environment is relaxed. The main markets for tourism are the beach and the cruising opportunities. As a result, the main landmarks include the Cocoa Beach Pier, the Cocoa Beach Aquatic Center and Pool Complex, the Alan Shephard Beachfront Park, and the Thousand Islands Conservation Area. Those that invest in Cocoa Beach real estate will quickly discover that the community places a lot of emphasis on the great outdoors, outdoor/water recreational activities, and enjoying life to the fullest.
Are you dreaming of living in Cocoa Beach, Florida? If you answered "yes", you will be pleased to know that the Cocoa Beach Community is both welcoming and wonderful for newcomers. It does not matter if you are fresh away from home as a young adult, starting a family, relocating for job opportunities, or seeking a tropical paradise in which to enjoy your retirement, Cocoa Beach is the perfect choice! The City boasts of carefully crafted and well-manicured outdoor venues, a variety of exotic shopping opportunities, parks designed to bring people together, and neighborhood developments that are carefully crafted and highly luxurious. The following outlines a variety of attractions, must-see destinations, and exciting adventures that may be embarked upon while living in Cocoa Beach:
Cocoa Beach Kayaking
The Cocoa Beach Pier
Escape Cocoa Beach
Island Boat Lines
Ron Jon Surf School
The Dinosaur Store Adventure Zone
Ron Jon Surf Shop
Island Art Gallery
Cocoa Beach Surf Museum
Gregory's Upstairs Comedy Club
Cocoa Beach Country Club
In addition to these amazing adventures, living in Cocoa Beach will provide you with the unique opportunity to:
Witness a launch into space by simply visiting the beach

Drive just a half hour to spend a day at the Kennedy Space Center Visitor Complex

Experience the attractions in the City of Orlando – Walt Disney World, Universal Studios, Sea World, and more

Visit Port Canaveral and hop onboard a luxurious cruise liner for a trip of a lifetime or take a deep-sea charter

Enjoy the massive nightlife scene in Cocoa Beach which includes dining destinations, jazz clubs, traditional night clubs, pubs, and beach side bars and cafes
Investing in Cocoa Beach real estate is more than just buying a home. It is a ticket to what many feel is paradise. It offers you many ways to enjoy life, experience life, and live life to its absolute fullest! Living in Cocoa Beach does not just make you a "resident", it makes you part of a friendly, fun, and close-knit community of people seeking to get the most out of life.
"We decided to list and it was an awesome
experience
, very quick and stress free."
Bill & Tammy
I'm delighted to share my experiences with Barbara Zorn, and Better Homes & Gardens of Cocoa Beach. My husband and I had a corporate move from Orlando to Melbourne, FL last year and we needed to find a 3 bedroom home with a pool that would fit our needs. We had a very short window to work with
and Barb had a delightful member of her team, Beth Marrone, partner with us immediately to take us around the area and acquaint us with the different kinds of neighborhoods and amenities. Beth knew that it was important for me to have a short commute and she was excellent at flexing the day to align with our desires and needs. Both Barb and Beth really listen and care deeply about customer delight! We found a great home and are so thankful for their tremendous dedication to our happiness!
M. Tolandshaw
Barbara and her team are amazing. She helped us buy our home when we relocated back to the space coast. She took the time to show us every home we wanted to see, and even offered others she thought we would like. She took the time to really understand what we were looking for and in the price
range we could afford and eventually found us the perfect home. She took great care of us, even when we just wanted to look before we sold our previous home. There is a reason she is so highly rated and well known in the space coast real estate market. If you are looking for a realtor in this area, talk to Barb. She is definitely the best!
Anonymous
Barbara has been helping my family for years. She and my father worked together years ago and he suggested I get in contact with her when I was ready to move. She was so excited to hear from me, and she did everything she could to help my family find a new home, even during the time of year where
it's nearly impossible to find a place! She was always prompt in responding to my emails, text messages, and phone calls, and was always updating me with the newest listings that best suited my needs. I highly recommend her, she's one in a million!
L. McGinnis
I purchased my first home with Barbara Zorn! She helped me see my home within hours of it being on the market and I was under contract the same day! Timing was everything with this deal and it couldn't have gone any smoother. I will definitely recommend Barbara Zorn to anyone looking to buy or
sell their home. She's attentive, prompt, and dedicated to her clients.
S. Anderson
I have worked with Barbara and her family for years. We purchased a condo in Cocoa Beach in the 1980's. We sold it at the beginning of 2000. Now that I am retiring I could not imagine anyone else I would want to work with. . Barbara has explained the waterways throughout Cocoa Beach. When we owned
our condo we lived on the ocean. Now that we want to live on the riverfront and want boat access it is surprising how much we have to learn. My experience with Barbara has been nothing shy of educational. She knows her stuf.
H. Jones
I have known Barb for many years and recently asked her opinion about listing one of our investment duplexes. Barb was very knowledgeable about what was expected as accurate pricing for the area as well as the pros and cons of our renovation and rental. We decided to list and it was an awesome experience, very quick and stress free. Barb took care of everything, the property was sold quickly after multiple offers and Barb made sure every detail went off without a hitch all the way to closing. Would highly recommend her!
Debra Concepcion
Barbara and her team were great in the home buying process! Would recommend her to anyone looking to buy or sell!
Anonymous
Phone(321) 537-6262

Address Barbara Zorn Relocation & Waterfront Specialists
BK434043
Better Homes and Gardens Real Estate Star
1733 N Atlantic Ave
Cocoa Beach, FL 32931