Banana Bay Condos for Sale
December 1, 2023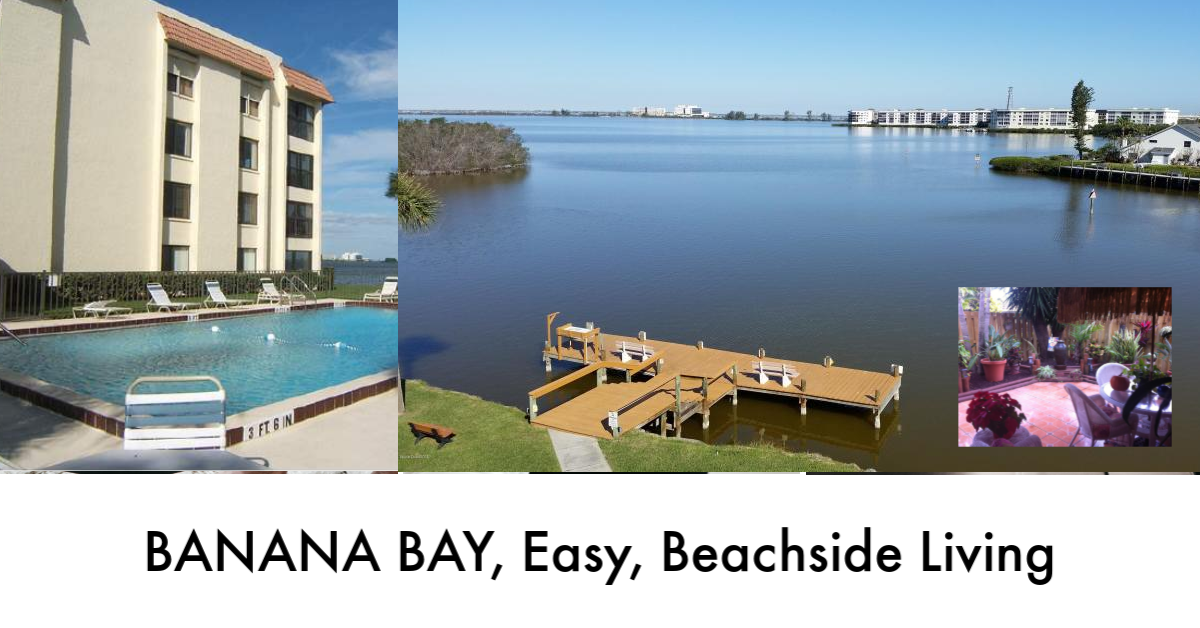 Banana Bay is located in the center of the city of Cocoa Beach blocks from the beach. The complex includes riverfront condominiums and interior townhomes with private courtyards. The condominiums have private garages while the townhomes have covered parking.
There are a total of 136 units. All of the units share 2 swimming pools, 1 is heated. A clubhouse plus a fishing dock are 2 of the most popular amenities. The dock is a perfect place to throw out a fishing rod or launch a kayak. There is a kayak storage area on site. A portion of the property has been set aside in the common area where residents can grow a garden.
The #1 advice when buying real estate is location, location, location. This complex is an easy walk to Publix, the local grocery store. There is even a private gate to get to this strip mall. Between the river and proximity to the ocean these units sell fast. If you are looking to purchase in this complex I would love to be your real estate agent.
If you are looking to sell your Banana Bay unit walk over to my office which is next to Wells Fargo and across from Cape Royal building and be sure to ask for Barbara Zorn. Or give me a call (321)537-6262
Click Banana Bay to search in this wonderful complex.