Aripeka in Viera, Florida
December 1, 2023
$1,177,500
Med. List Price
No Matching Listings or None that meet your needs?
Don't Worry, Your Dream Home Might Still Be Available
If your search in this subdivision hasn't yielded matching listings, don't let disappointment settle in just yet. There's a good chance that vacant lots are available, and builders might be in the process of crafting spec homes that perfectly align with your vision. Through our connections with Estate Attorneys and Bank Foreclosure we know about properties before they even hit the market.
The Barbara Zorn Real Estate Team: Your Insightful Allies
This is where the Barbara Zorn Real Estate Team comes into play. Our team is well-versed in the intricate workings of the Viera real estate market. We specialize in bringing to light properties that may not be openly listed. By collaborating with us, you gain access to a wealth of information about available homes and lots that others might overlook. Contact us today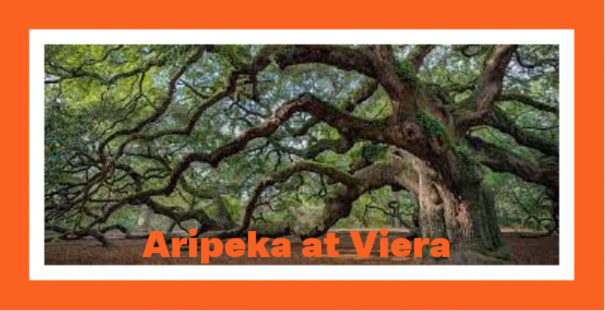 Discovering Aripeka at Viera
A Glimpse Into Viera, FL
Before we delve into the wonders of Aripeka, let's set the stage by exploring the vibrant town of Viera, FL. Located on the Space Coast, Viera boasts a rich tapestry of amenities, entertainment options, and a thriving community spirit. From top-notch schools to recreational facilities and a variety of dining and shopping options, Viera has it all.
Aripeka at Viera: The Neighborhood's Essence
As we narrow our focus to Aripeka at Viera, the first thing that captures your attention is the seamless integration with nature. This community is designed to provide residents with a harmonious living environment, surrounded by lush greenery and picturesque landscapes. Let's take a closer look at what sets Aripeka apart from the rest.
The Aripeka Lifestyle
1. Nature-Inspired Living
Aripeka at Viera takes pride in its commitment to preserving the natural beauty of the area. With thoughtfully planned green spaces, parks, and walking trails, residents can immerse themselves in the serenity of nature right outside their doorstep. Whether you're an avid hiker, a birdwatcher, or simply someone who enjoys a leisurely stroll, Aripeka's natural offerings cater to all.
2. Modern Amenities
While Aripeka embraces nature, it doesn't compromise on modern conveniences. The community is equipped with state-of-the-art amenities, including fitness centers, community pools, and recreational spaces. Whether you're looking to stay active, socialize with neighbors, or relax by the pool on a sunny afternoon, Aripeka has you covered.
3. Family-Friendly Environment
For families considering a move to Aripeka at Viera, rest assured that the neighborhood is designed with family life in mind. Top-rated schools, playgrounds, and family-friendly events make Aripeka an ideal choice for those looking to raise their children in a safe and nurturing environment.
The Homes of Aripeka
1. Architectural Diversity
One of the standout features of Aripeka at Viera is the diverse range of architectural styles available. Whether you're drawn to contemporary designs, traditional aesthetics, or something in between, Aripeka offers a selection of homes that cater to various tastes and preferences.
2. Sustainable Living
Aripeka is not just a place to live; it's a commitment to sustainable living. Many homes in the community are equipped with eco-friendly features, including energy-efficient appliances, solar panels, and water conservation technologies. For residents who value sustainability, Aripeka provides an opportunity to live in harmony with the environment.
Why Choose Aripeka at Viera
1. Proximity to Everything
One of the significant advantages of Aripeka's location is its proximity to essential amenities. From shopping centers to healthcare facilities and entertainment options, residents enjoy the convenience of having everything they need just a stone's throw away.
2. Community Engagement
Aripeka at Viera fosters a strong sense of community. Regular events, social gatherings, and communal spaces create opportunities for residents to connect and build lasting friendships. The sense of belonging is palpable, making Aripeka more than just a place to live—it's a community to call home.
Your Pathway to Aripeka
1. Home Buying in Aripeka
If the allure of Aripeka at Viera has captured your interest, the next step is exploring the available homes. From cozy single-family homes to spacious townhouses, Aripeka caters to a range of preferences and budgets. Connect with the Barbara Zorn Team to start your journey to calling Aripeka home.
2. Looking to Build a Home in Aripeka?
There are 4 custom builders to choose from. Who should you build with? Who has the best warranty? Can I customize my home? Are there homes available that are not listed on public websites? Can I negotiate? How much can I negotiate? Should I build a pool with the builder or do this after closing? Should I have ceiling fans, summer kitchens and other extras done by the builder or wait until after closing? Connect with the Barbara Zorn Team for answers to these questions and other questions you may not have even thought about asking.
3. Embracing Nature's Embrace
Living in Aripeka means waking up to the soothing sounds of nature, enjoying breathtaking sunsets, and feeling a genuine connection to the environment. For those seeking a retreat from the hustle and bustle without sacrificing modern comforts, Aripeka at Viera is the answer.
Final Thoughts
As we wrap up our exploration of Aripeka at Viera, it's clear that this community offers a unique blend of nature, modern living, and community engagement. Whether you're a young professional, a growing family, or someone looking to retire in a peaceful setting, Aripeka has something to offer.
Discover the hidden gem that is Aripeka at Viera—a place where convenience meets serenity, and community thrives. Embrace a lifestyle that values both the present and the future, and make Aripeka at Viera your home.